Save on Europe and Britain 2020 with Trafalgar
The greatest travel stories you'll ever tell!
Trafalgar Europe and Britain 2020 trips are out now!
Create connections with locals and gain unforgettable experiences along the way, so you can discover the world with complete ease.
Book your Europe & Britain 2020 trip now and save up to $1,400 off your flights, or get 10% off your holiday! Terms and conditions and selected trips apply.
Choose your Europe and Britain dream trip from our featured itineraries below, or pop in and see us to discuss your options with over 200 Europe and Britain itineraries ranging from 6 to 30 days!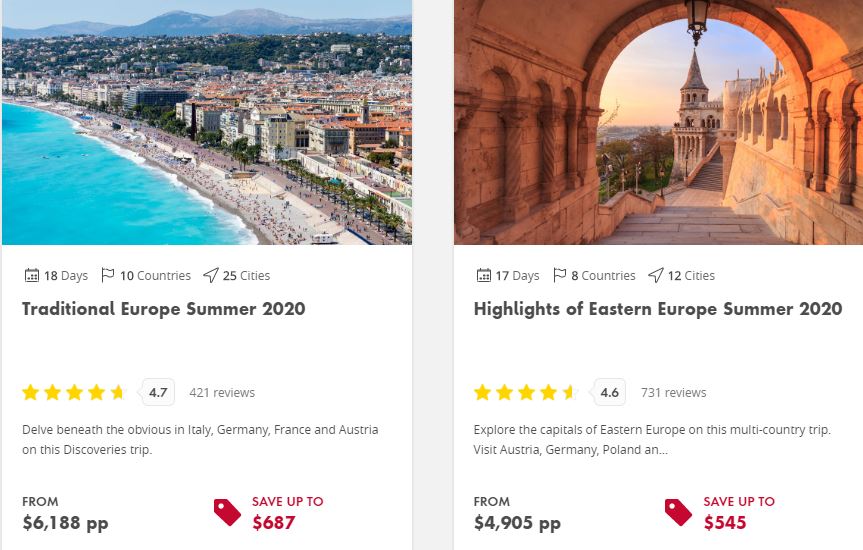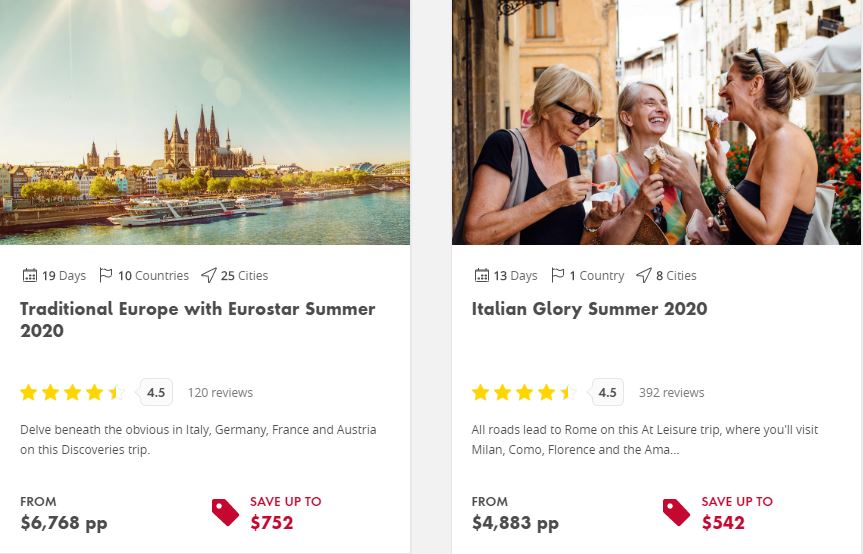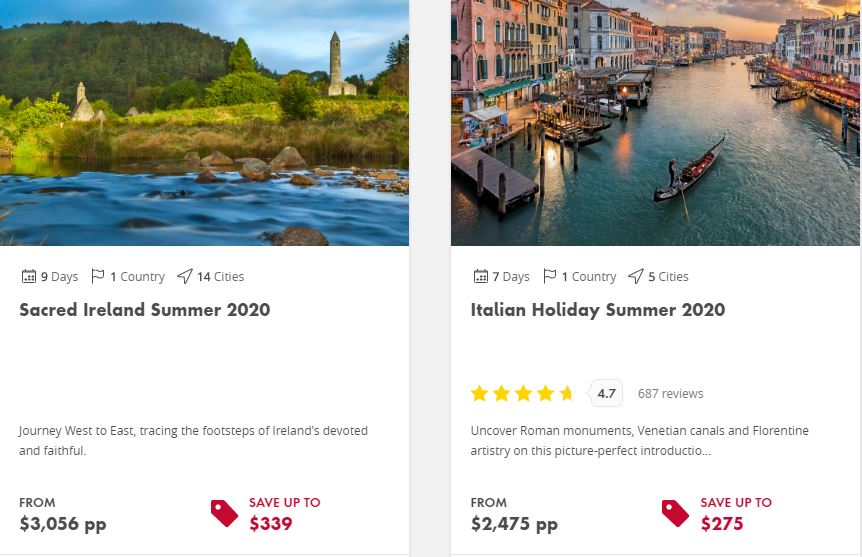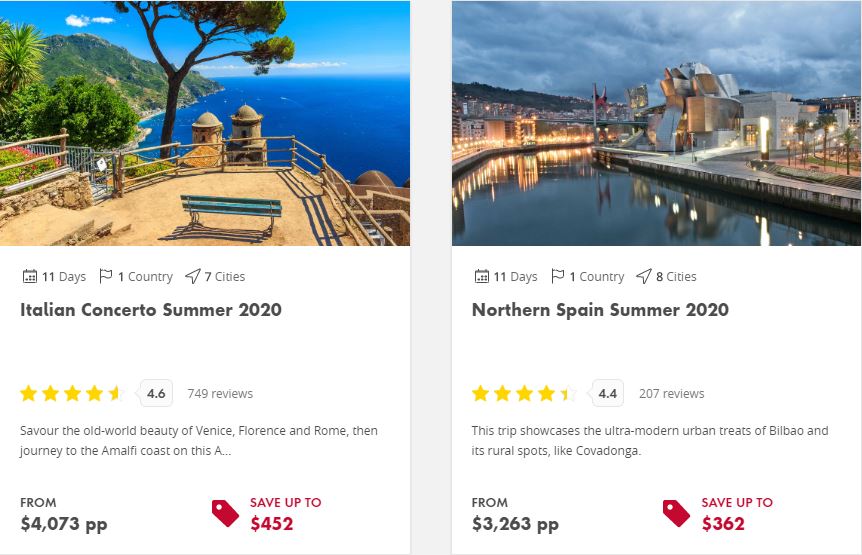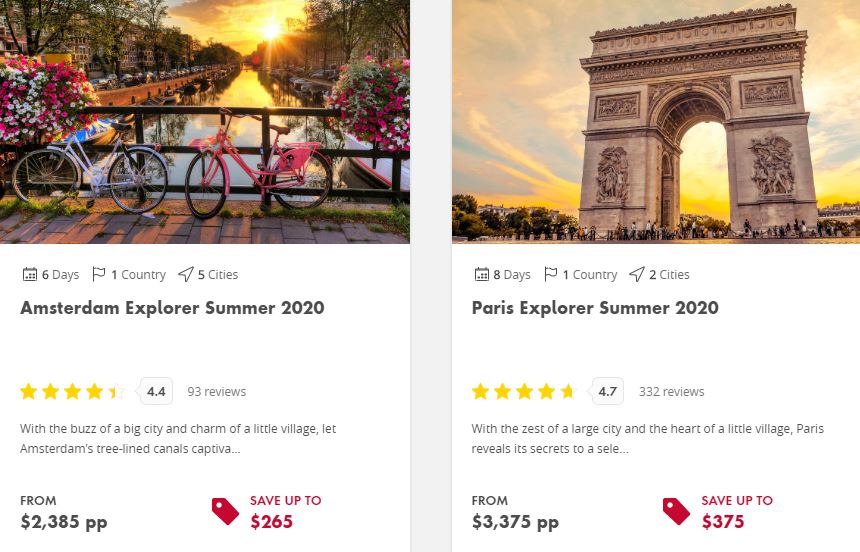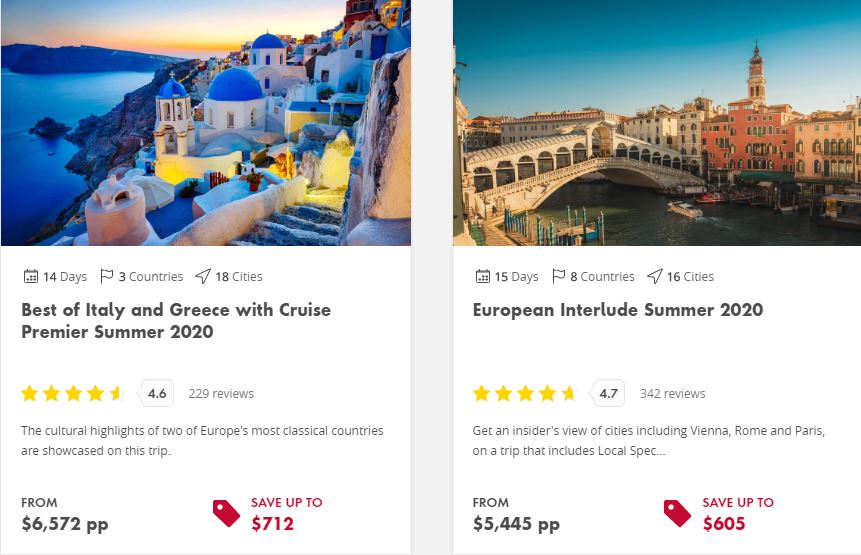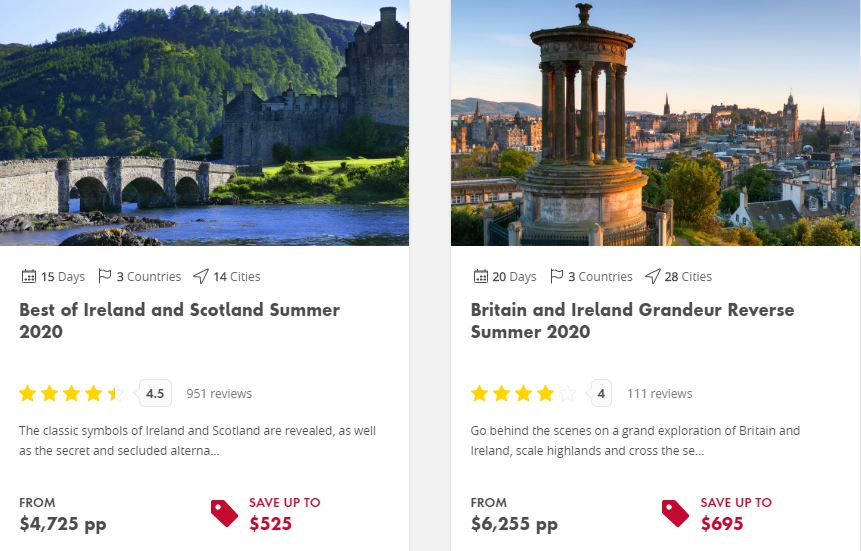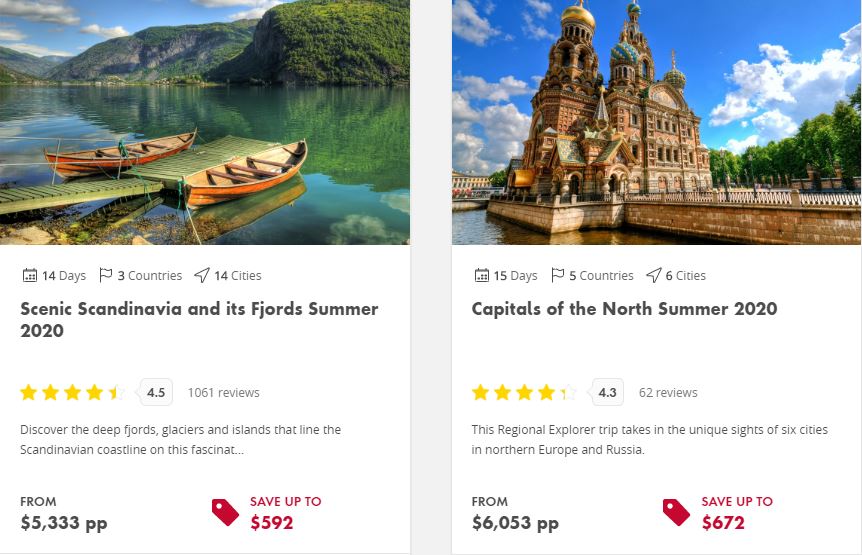 Terms and conditions apply. Only valid on selected trips. Contact us for full details.