Expedition trips: A new kind of adventure
Adventure. Redefined.
Intrepid started 30 years ago with a bunch of friends road tripping through Africa in a modified-ex council truck, and that's the same wide-eyed thirst for discovery that powers our Expeditions. These are our most off-the-beaten track trips to new and far-flung destinations. They're about doing something original, unexpected, and as far from 'the usual' as you're going to get. All it takes is a bunch of like-minded strangers, a local leader and a sense of adventure.
Altai Mountains Expedition: Kazakhstan to Mongolia

Choose from 4 departures from Jun 2020 –  Aug 2021
18 days from $7,265 pp share twin
Go off the grid and far from the ordinary. Go wild – very wild – as you unlock the beauty of the Altai Mountains on an 18-day far-out adventure through Kazakhstan, Russia and Mongolia. Beginning in Nur-Sultan (Astana), travel to the depths of Russia and the Uch-Enmek National Park, making your way to some of the most isolated and spectacular mountain passes in the world. Weave your way into western Mongolia and discover the secrets of the Ice Age with a glacier trek in the Altai Tavan Bogd National Park, and see truly wild Takhi horses in Khustain National Park. If you crave those weird and wonderful places, then this is about as uncharted as you can get. So much so, that our inaugural Intrepid Uncharted Expedition, which this trip is based on, sold out in days. This definitely isn't the usual itinerary you'll pick up from your local travel agent.
Russia Expedition: Baikal-Amur Railway

Choose from 2 departures in June 2020 or June 2021
15 days from $4,445 pp share twin
Every bit as rewarding as its famous Trans-Siberian counterpart, this lesser-known Russian rail route follows the Baikal-Amur Mainline and ventures from Russia's Far East, across Eastern Siberia and north of Lake Baikal, where it's even more stunning than in the south. Learn the traditions of the indigenous Nanai and Evenki people, visit the astounding rock formations of Stolby National Park, soak up the rich history of Vladivostok and Moscow, and learn the hard facts of Russia's Soviet past in places that saw unspeakable drama and revolution. With the Trans-Siberian Railway so well known, the Baikal-Amur Railway is your ticket off the beaten track and into next-level expedition travel in Russia.
Morocco Expedition – Walking with Berber Nomads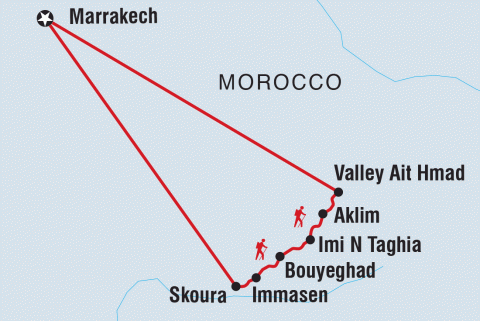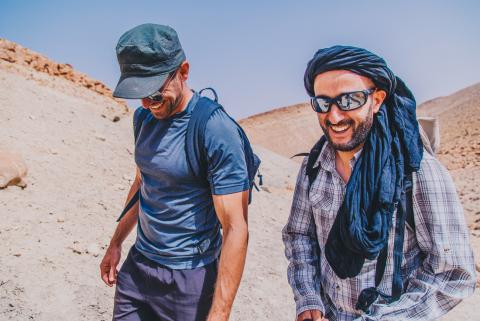 Choose from 8 departures from March 2020 to Oct 2021
8 days from $1,135 pp share twin
Each year, thousands of people migrate into the High Atlas Mountains to escape the heat of the lower valleys. Following 4,000-year-old routes and guided by the seasons, these families are part of the nomadic Ait Atta tribes of southeast Morocco. We'll be joining such families on a special walking expedition through the mountains. Sleeping in moving campsites and partaking in daily chores – like animal herding and traditional bread making – you'll meet locals in tiny Berber villages and breathe enough fresh air to last you a lifetime. This is a rare opportunity to form real connections with people from another part of the world, and experience an authentic, ancient and well-preserved way of life likely very different to your own.
Iran: Women's expedition

Choose from 32 departures from April 2020 to Dec 2021
12 days from $3,179 pp share twin
Discover culture and comradery from the perspective of local women on this female-only expedition in Iran. Spend 12 days exploring with a local female leader and a group of female travellers and partake in a range of experiences otherwise off limits to mixed gender groups. Step inside the hidden world of an Iranian beauty salon, wander through a women-only park, and travel by public transport in the women-only carriage of the metro, local buses and an overnight train. Experience rural nomadic life with Qashqai people, meet female entrepreneurs and learn secret recipes from those in the know. This trip will expose you to a range of fascinating local women – young and old, religious and secular, conservative and liberal. Before booking on this trip we recommend that you read the 'Safety' section in from Intrepid Travel's Essential Trip Information regarding special safety considerations for Iran trips.
India Expedition: Tea & Tribes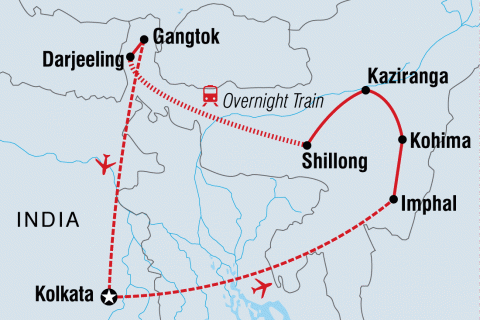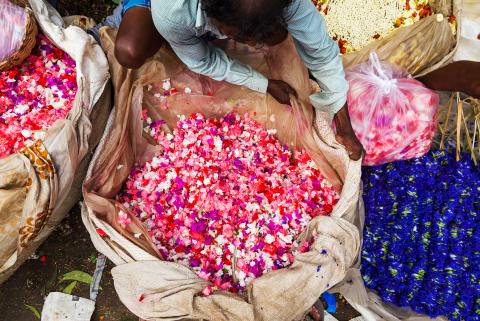 Choose from 8 departures from March 2020 to November 2021
16 days from $3,111 pp share twin
Set off on a 16-day Expedition to the unspoiled wildlife reserves, spectacular wetlands and rambling mountain villages that make far-flung northeastern India so spectacular. Learn about the eclectic cultures of Sikkim, Assam and Nagaland, search for the iconic one-horned rhinoceros in Kaziranga National Park and take a winding journey on the Darjeeling Himalayan Railway. Explore the floating marshlands of Keibul National Park, visit Gangtok's controversial Rumtek Monastery and check out a living root bridge – the handiwork of the Khasi people. Be prepared to be wowed by a side of the country few visitors see.

Morocco: Women's Expedition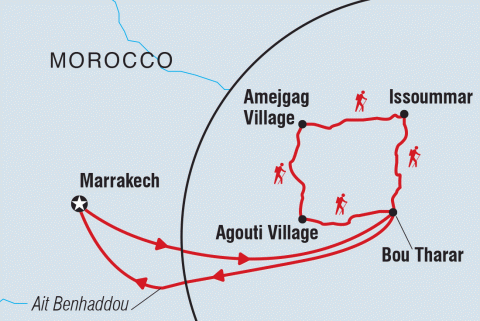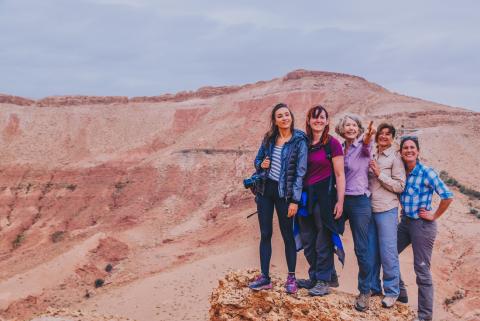 Choose from 26 departures from March 2020 to Nov 2021.
8 days from $1,305 pp share twin
Stray from the beaten path in Morocco on a new and unforgettable all-female expedition to the remote and less-travelled reaches of Morocco. Begin in Marrakech, where the wow-factor of the Maghreb comes in many forms, notably the spectacular Djemaa el-Fna town square. Then it's off to the other Morocco, the one they don't tell you about in the guidebooks. Break bread with Berber families in private homes in remote areas, see how an artist co-op is empowering female rug-weavers in small villages, take in the verdant beauty of the far-flung M'goun Valley, and enjoy the singing and dancing of Moroccan women in cultural ceremonies in small villages – far away from the bustle of the big towns. With all the hallmarks of a classic Intrepid adventure – local leadership, private transport, real life experiences – and an added focus on female travel and female empowerment, this is a unique opportunity for women to blaze the trail in an incredible but often conservative country – without compromising on safety.

Nova Scotia & Newfoundland Expedition: St John's to Halifax

Choose from 4 departures from August 2020 to August 2021
15 days from $5,580 pp share twin
See the maritime landscapes and charming seaside towns of Canada's east. Ocean mist that permeates the air of quaint colonial towns, the smell of freshly grilled seafood along scenic waterfront boardwalks, and picture-perfect lighthouses perched on rocky outposts – Canada's Maritimes are like nowhere else in the world. This 15-day expedition takes you to some of the east coast's most charming towns, best attractions and incredible parks. Cruise the Western Brook Pond in Gros Morne National Park, traverse the scenic Cabot Trail in the Cape Breton Highlands, see the unusual formations of Hopewell Rocks at different stages of the tide, and visit some of the oldest towns in North America. Add a hearty dose of quaint Atlantic charm for an outdoor adventure that will stay with you long after you've left Canada's beautiful Atlantic provinces.
Experience a sailing trip like no other in gorgeous Raja Ampat, West Papua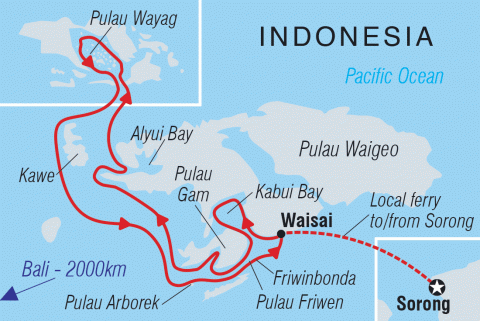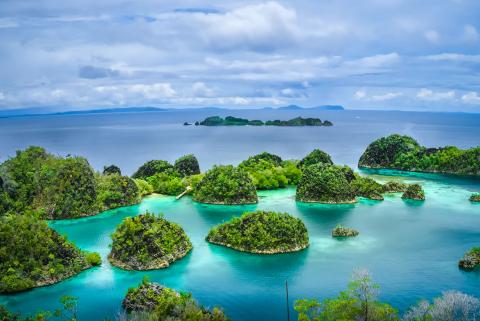 6 departures from April to December 2020
8 days from $3,220 pp share twin 
Welcome to the archipelago with the richest marine biodiversity on Earth. Made up of 1,500 small islands that house 550 species of coral, 1427 fish species and more than 700 types of mollusks, Raja Ampat is a place where mere snorkelling feels (and looks) like deep-sea diving. It's very remote, which means a delightful lack of other visitors. Think clear turquoise waters, a kaleidescope of corals and reef fish, and, perhaps best of all, some of the friendliest locals you'll ever meet. Come and sail the isles of Raja Ampat, the tropical paradise you'll be telling friends about for years to come.

There are many more expeditions for sale. Prices are subject to availability at time of booking. Airfares are not included. Special conditions apply. Contact us for more information on 0800 69 88 77 or travel@travelcom.co.nz.
REF: IntrepidTravel12FEB20