Time for a holiday? You've come to the right place!
We are a locally owned, boutique travel agency in Mount Maunganui. Our team of travel designers have been crafting unique journeys for travellers on every budget for over 20 years.
Whether you need domestic or international flights, accommodation, cruises, tours or sightseeing our team are here to help you. Every holiday we book is tailor-made to our client's needs and we pride ourselves on our ability to arrange complex itineraries.
Our website and facebook page feature exceptional holiday options. To get the latest deals click at the top of the page to subscribe to our newsletter and receive Travelcom's latest offers.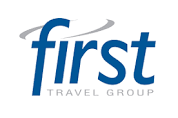 Travelcom is a member of the First Travel Group. First Travel Group is a co-operative of over 60 entrepreneurial New Zealand travel companies who are all owner operated. Our travel agents have over 40 years experience in each location and are constantly looking to find new travel experiences for the well-travelled and/or more curious travellers.
We are here to guide you and to share our expertise to help create your bespoke holiday. We will ensure you have a quality travel experience and we are here for you before, during and after your journey. We provide a special personal touch not found in the online space, and are passionate about having the best suppliers to support your journey.
Click here to see our Privacy Policy