Lively and vibrant Sinaw Souq is the main meeting place for the Bedouin where camels, goats and calves are auctioned and bartered. Bedouin women in traditional dress, complete with shiny metallic face-mask (burqa) trade side by side with the men and in some of the silver shops you can still find the traditional old silver Bedouin jewellery. Take the opportunity to photograph and watch turtles laying eggs and hatchlings emerging from the nests and heading for the sea. Ras Al Hadd is a strategic point, whose sea and lagoons was once a haven for pirates. Walk through the maze of streets in Sur, revealing many fine old houses with carved doors and arabesque windows. Explore enchanting wadis with deep pools ideal for swimming.
8 night tour from $ 3,811.00 per person twin share*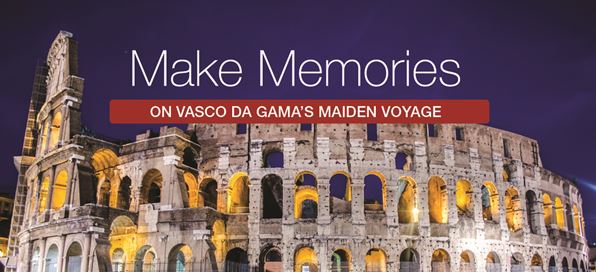 Vasco da Gama's spectacular 44-night Maiden Voyage departs Singapore for London on 23 April 2019 and visits some truly breathtaking destinations; including Egypt, Greece, Italy & Morocco. Plus, you'll also get the chance to transit the iconic Suez Canal on the way to Jerusalem. 44-night cruise fares from $13,495.00*pp for Passenger One. Passenger Two sharing the stateroom sails FREE!

Intrepid Travel work hard to ensure their trips are designed so that all  travellers have the opportunity to really get to the heart of a destination through immersive, meaningful, real life experiences.