South Africa, India and Asia with Voyages to Antiquity
You can experience the best of small-ship cruising in South Africa, India and  Southeast Asia with Voyages to Antiquity
Exciting new itineraries include India's Golden Triangle, Myanmar, Sri Lanka, the Maldives, Cape Town and a Safari adventure!
Cruise from 14  –  37 days. Fares from $6,299 per person include shore excursions, hotel stays, wine with dinner and more.
In Asia, experience the iconic Golden Triangle of India like never before, lose yourself among the glittering pagodas of Burma, discover the colonial charm of Malacca and unwind on the enchanting beaches of the Maldives. In Africa, spot the 'big five' on a classic safari, step back in time to the glory days of ancient Egypt and haggle for bargains in a bustling Moroccan souk. And in Europe, enjoy early spring in the Mediterranean as you sail from the southern shores of Spain to the cultural treasure-trove of Athens.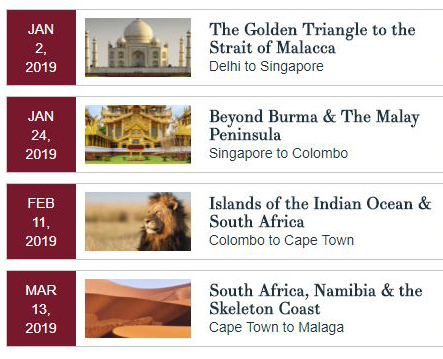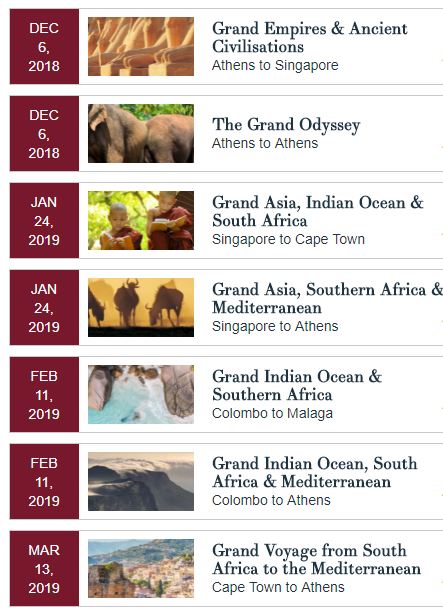 Call us today for a quote, pop in and see us instore or click here for the full itineraries