Princess Cruises Round the World 2020 Itineraries on Sale now!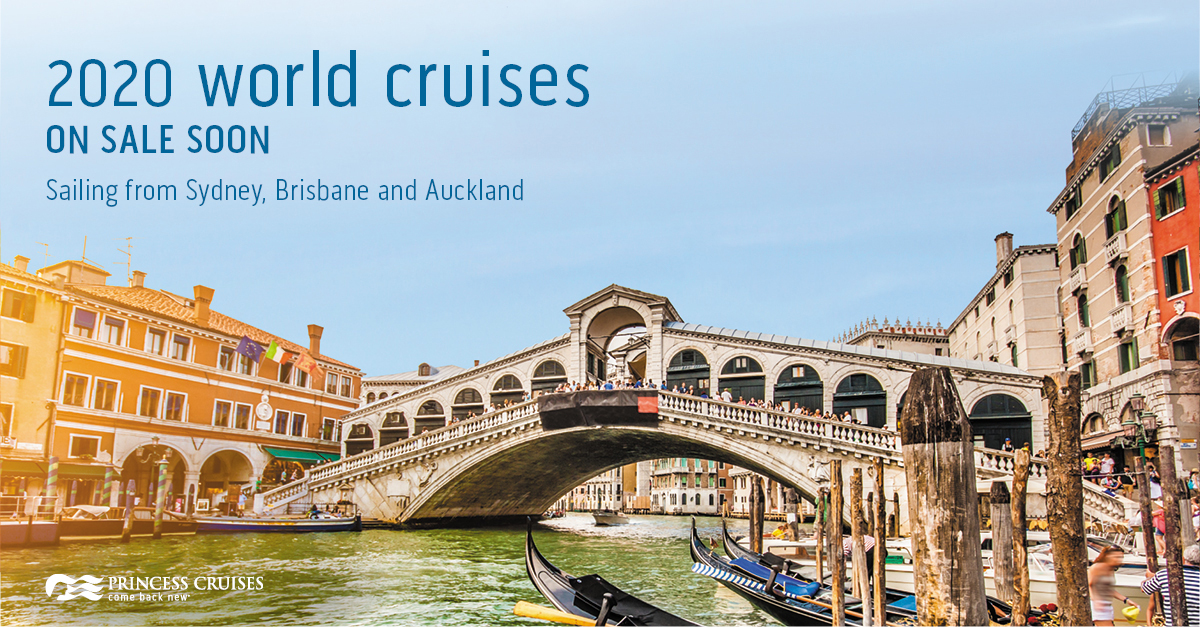 The much anticipated 106 night full world cruise departs from Auckland return, taking you to Australia, Indonesia, Sri Lanka, Oman, Dubai, Jordan, Suez Canal transit through to the Mediterranean and head north to Norway and Iceland. Next sail to Ireland, the UK and across the Atlantic to New York, Miami, Panama Canal transit, Colombia, Peru, Easter Island and Tahiti – no international flights required!
The 73 night Circle Pacific cruise takes you from Sydney to Auckland visiting Papua New Guinea, the Philippines, Hong Kong, China, five port visits in Japan plus Alaska, including two glacier experiences. Continue to Canada, the USA, Hawaii, Tahiti and Samoa.
Bookings are now open! See the full brochure and itineraries here