Land of the Midnight Sun with Voyages to Antiquity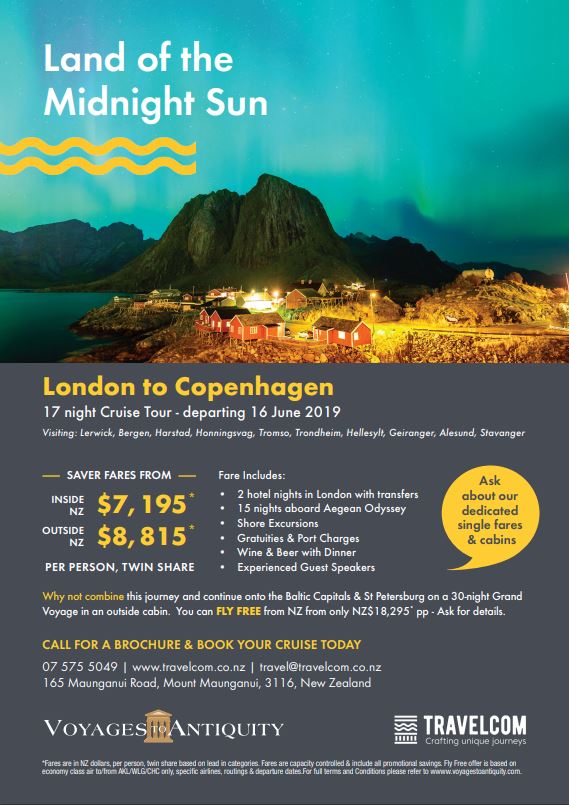 Enter the Arctic Circle on this spectacular maiden voyage for 2019, departing from London and cruising through the breathtaking fjords and stunning natural landscapes of Norway's North Cape, to the remote ports of Harstad, Honningsvåg, as well as the traditional wooden houses of Tromsø.
Along the way visit Lerwick in the Shetland Islands and see some of the island's world-famous ponies. Stroll through one of Norway's biggest ports, Bergen, then step ashore in another brand-new port of call for Aegean Odyssey, Ålesund, at the mouth of the Geirangerfjord, which is renowned for its abundance of Art Nouveau architecture.
Explore Norway's Viking capital of Trondheim, where the Nidarosdomen is also the most northerly mediaeval cathedral in the world. Visit the charming 18th and 19th-century wooden houses of Stavanger, then experience an overnight stay in the Danish capital of Copenhagen, one of the friendliest and most beautiful cities in Europe.
Itinerary: