Golden Myanmar & Alluring Irrawaddy

17 day Air, Land and Cruise Package from Auckland to Auckland
Now from $11,895 pp twin share 
24 February to 12 March 2018
Single Price $12,995. Limited to 3 cabins.
Join NZ journalist & broadcaster, Judy Bailey, on this exclusive itinerary to "The Golden Land".
To travel to Myanmar, formerly Burma, is to step back in time to a place that has changed little since the British colonial era. The majestic Irrawaddy River is a gateway to untouched villages, ancient cities, remarkable culture and captivating panoramas. Travel with other New Zealanders on this unforgettable adventure, combining an Avalon river cruise with time in Yangon.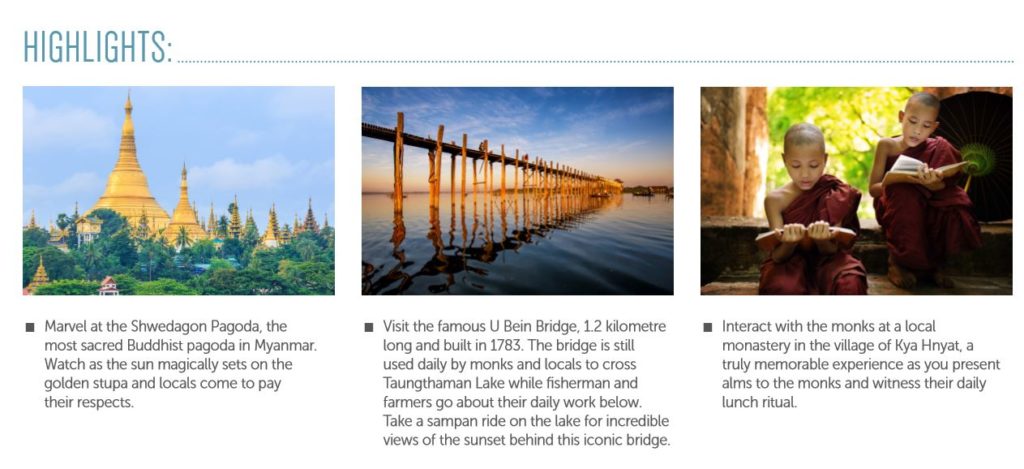 Call us to book now! 0800 69 88 77