G Adventures Endless Summer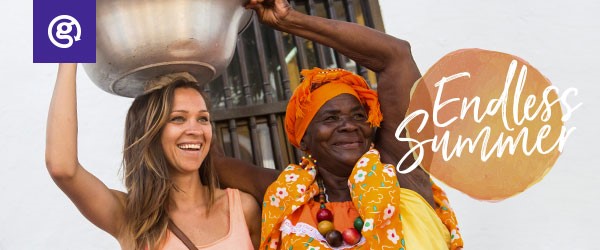 Christmas holidays may seem like a distant memory now. Work is piling up, and you may be feeling like summer is really coming to a close. But it doesn't have to! Right now, make your summer last a little longer and save up to 15% on select tours to the most incredible destinations in the world. Go cycling in the Vietnamese countryside, or head out on safari in South Africa! Stroll beneath the warm Spanish sun, or zipline through the canopies of lush Costa Rica!
Book with us before 15 March, 2018 and keep that summer spirit alive and kicking. Don't let it go!
Click here for flyer and terms and conditions